Security compliance is critical for all organizations, whether they operate in a physical or virtual environment. Many people mistakenly think that a secure environment is inherently secure. That assumption is not accurate, and if you are looking to avoid fines or penalties, you must be sure to comply with a number of different regulations and standards. HIPAA, EU GDPR, COBIT, and CSA Star are all common examples of security policies that should be adhered to by your cloud provider.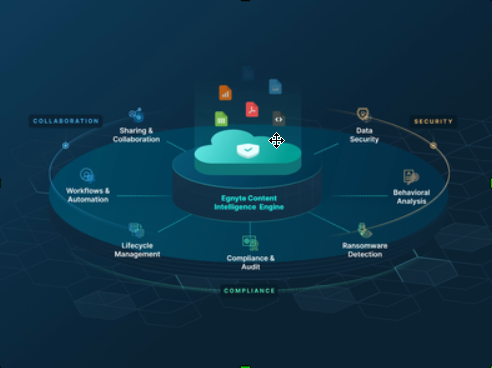 HIPAA
Whether you use public, private, or hybrid clouds, you must have a HIPAA-compliant cloud security provider.
HIPAA compliance in the cloud can be tricky, especially in a rapidly expanding cloud footprint. Regulators have left a lot to interpretation. However, the regulations have been in place for long enough to provide some best practices for cloud security. Fortunately, these best practices can be adapted for cloud security. For example, HIPAA requires that cloud providers notify affected individuals when a breach occurs. This can make it easier for them to ensure that their cloud security provider meets the standard.
Cloud computing is an increasingly popular option for healthcare organizations. Cloud providers are increasingly offering cloud solutions that incorporate HIPAA compliance controls to protect electronically protected health information. While the HIPAA Security Rule has been around for a decade, healthcare organizations have come to understand the value of a "shared security model" for ensuring their patients' privacy and security. Furthermore, cloud vendors have become much better at providing security assurance.
EU GDPR
The European Union's new General Data Protection Regulation (GDPR) requires businesses to ensure the privacy and security of European citizens' personal data. This regulation replaces the 1995 data protection directive and imposes a stringent standard for the protection of personal data. The GDPR applies to any business that uses personal data pertaining to individuals in the European Economic Area, or EEA. In order to ensure compliance with GDPR, companies must implement appropriate safeguards.
GDPR compliance requires enterprises to adopt a risk-based approach to data protection. This approach requires implementing technical and organizational controls to ensure that organizations process personal data fairly, lawfully, and transparently. Cloud computing is no different. In fact, it is a perfect solution for enterprises that wish to comply with the new privacy regulation. For enterprises, GDPR compliance is essential because it helps them protect customer data and avoid fines.
Businesses that use the cloud to process personal data must implement appropriate controls to ensure that the information they process is protected. The GDPR imposes huge penalties on organizations that fail to comply with the regulation. To ensure compliance, businesses should educate themselves on what is required of them and prioritize GDPR compliance as one of their top priorities. If you use a cloud service to manage personal data, ensure that your IT team is aware of all of the risks involved.
In addition to GDPR, large enterprises that want to enter the EU market need to obtain board-level support for compliance. If your website is accessible to EU residents, this applies too. Therefore, it is critical to educate board members on the implications of GDPR. By establishing board support for GDPR compliance, it is easier to allocate resources to compliance. Additionally, it establishes a system of accountability. So, companies need to consider how to implement the GDPR and ensure that their cloud services are secure and comply with the law.
COBIT
Whether you're building a cloud computing environment or using a hosted service, you'll want to make sure your controls follow industry best practices. Compliance with the COBIT framework will help you make sure your cloud computing environment is secure. It's also a good idea to look for the certification of cloud service providers, such as Amazon Web Services, Microsoft Azure, or Google Cloud Platform. However, remember that the cloud service provider's certification won't guarantee that it's compliant with industry standards, such as GDPR.
Choosing a cloud security standard can be a daunting task. There are so many standards available, it can be hard to decide which one is right for your company. But while they may seem different, there are many similarities. For instance, all cloud security frameworks require organizations to implement policies, procedures, and technical controls. This is crucial because it helps ensure that your organization's security posture is as robust as possible. There's nothing more important to cloud security than ensuring the privacy of the data you're entrusted with.
The goal of the COBIT framework is to implement the best practices, minimize financial loss from compliance failures, and make it easier for organizations to pass regulatory audits. These standards are often confused with control frameworks, so it's important to know the difference. Although COBIT is a cloud security compliance framework, it's important to keep in mind that it's still a work in progress. In order to succeed with COBIT, you'll need a combination of in-house adoption, data-driven analytics, and the right culture. It's not an easy process, and it will take some time. But the payoff will be well worth it.
The COBIT framework is based on five principles and seven enablers. These principles and enablers are the foundation of effective security management. The COBIT framework will ensure that your enterprise is secure. It's an essential part of business success and will help you manage risk and security in your cloud. If your company doesn't comply with COBIT, you won't have a good business strategy. So, take the time to understand the importance of compliance with COBIT and consider the various benefits it can bring.
CSA Star
The CSA conducts extensive research on cloud security. It developed the STAR program, which stands for security, trust, assurance, and risk. The STAR program is an online registry that documents security controls for popular cloud computing offerings. The program currently offers two levels of assurance: Level 1 assurance is required for all cloud computing services, while Level 2 includes real-time monitoring of key cybersecurity metrics. The CSA Star program is based on proven security controls and comprehensive risk management.
The STAR Certification process requires solution providers to validate their cloud security controls and provide proof to their customers. The solution providers can also request self-assessment to the CSA STAR registry to provide assurance to cloud customers. The self-assessment can be based on CAIQ and CCM controls. Through the self-assessment, cloud customers can determine the level of assurance their cloud provider has and gain insights into CSP controls. The STAR registry currently includes over 1000 entries.
The CSA STAR program offers a wealth of information and valuable certifications. It also provides cloud security training, which is a cost-effective resource for improving cloud security. By leveraging the CSA STAR program, cloud service providers can improve their security capabilities and provide a more secure environment. Its podcasts provide a wealth of information and expert advice on cloud security compliance. You can learn more about the CSA STAR by listening to the Virtual CISO podcast.
CSA STAR is a collaborative effort between the CSA and the AICPA. It provides rigorous third-party independent assessments of cloud providers. Listings expire after a year. This certification is an excellent investment for your business and for your customers. All cloud service providers should consider the CSA STAR certification. There are two levels: Level 1 and Level 2.
FedRAMP
Federal agencies must obtain authorization from the FedRAMP program to provide cloud services. A process called the JAB evaluates cloud service providers and issues a provisional authorization to operate (PATO) based on the FedRAMP security controls. In addition, it requires vendors to meet the strict requirements laid out by the government. The P-ATO process is lengthy and requires many months of preparation. However, the process can help federal agencies make informed decisions.
When choosing a cloud service provider, look for the FedRAMP label. This signifies that the company is actively working with the government to ensure that its service provider meets the FedRAMP standards for cloud security. The program also requires a continuous monitoring and assessment process and requires all cloud providers to maintain one place for all network logs. In addition, it also requires two-factor authentication on every device and encryption of data at rest.
CSPs that receive the FedRAMP accreditation must adhere to several federal standards, including FIPS PUB199. A third-party assessor will audit the CSP's security implementations and confirm the cloud environment's risk posture. The report is then submitted to the federal agencies, who will review it and issue an Authority to Operate. For the agencies, the FedRAMP program offers a repeatable framework for security assessment and allows the government to reuse security packages.
Agencies may make integration authorization decisions based on the cloud system's capabilities and risks. After completing the Security Assessment Report, the cloud service provider must develop a plan to address any identified vulnerabilities and mitigate any risks. This plan is based on a FedRAMP template and includes a backlog of scheduled improvements. The FedRAMP security framework is intended to provide a comprehensive view of the security posture of a cloud service provider.